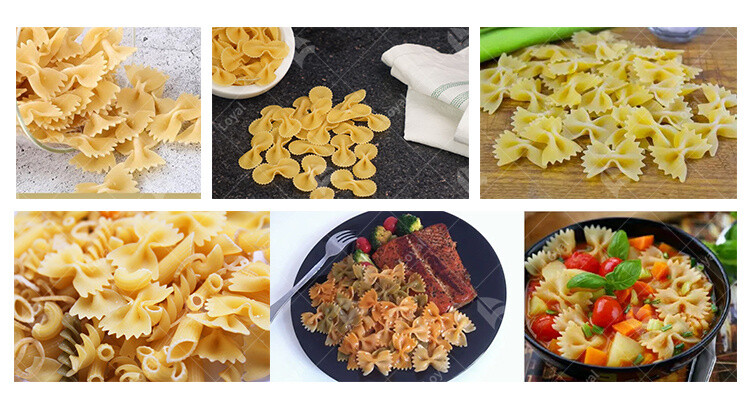 Farfalle (also known as bowties) are a pasta shape that are typically used in pasta salads and served cold. In this article I'm going to explain what farfalle is, show you how to pronounce it, give you some cooking tips, and compare bowties with other pasta shapes.
Farfalle is one of the cutest pasta dishes out there. With its butterfly shape, you get two for the price of one — think about it. This type of pasta is also widely used thanks to its uniqueness. Making a farfalle bowl is just a good idea for those who want something more presentable than the typical mac and cheese dish or spaghetti bolognese . The most important thing to note about farfalle though, is how easy it is to prepare.
The macaroni production machine is the latest machine used in the machineries that are making macaroni. The macaroni is made from wheat flour, puree of vegetables, egg and other ingredients that form the dough. This machine can perform various processes in making macaroni.
Do you want to start your macaroni production business ? Nowadays macaroni manufacturing is growing rapidly as every day there are more and more people who loves to make Macaroni.
The macaroni production machine is the perfect opportunities for customers. The machine is easy to use, installation, commissioning and maintenance. The machine is easy to operate, with a simple design, small size, light weight and low power consumption. Whether it's a home kitchen or a small factory in the local area, this machine can meet everyone's needs.
Farfalle PDF