Celebrate Shandong loyal industrial Co., Ltd's successful participation in the Dubai Food Exhibition
From November 7, 2023 to November 9, 2023, our company's participation in the Gulf food Exhibition in Dubai concluded successfully
First of all, participating in the exhibition has given our brand widespread recognition and attention. Our booth design is eye-catching, professional and attractive, attracting the attention of many visitors. By showcasing our unique products and innovative solutions, we successfully increase the brand's visibility and image.
Secondly, the exhibition provides us with valuable opportunities to communicate face-to-face with potential customers and partners. By having direct conversations with our audiences, we gain a deep understanding of their needs and concerns, allowing us to better meet market needs and provide personalized solutions. We have established strong connections with many new customers and reached favorable cooperation agreements with partners.
After the exhibition, we maintained continuous contact with customers and partners and started working on various business opportunities. We look forward to opportunities for future cooperation and are grateful for the opportunities and results this exhibition has brought to us.
By participating in this exhibition, our brand awareness has been enhanced, our customer base has been expanded, sales have increased, market trends have been gained insights, experience has been shared, and business networks have been established. The show was a huge success for us and further strengthened our position in the industry.
We sincerely thank everyone involved in this exhibition for their support and cooperation. We will continue to strive to innovate in the industry, provide excellent products and services, and create greater value for customers. Please stay tuned for our future updates and look forward to opportunities for future cooperation.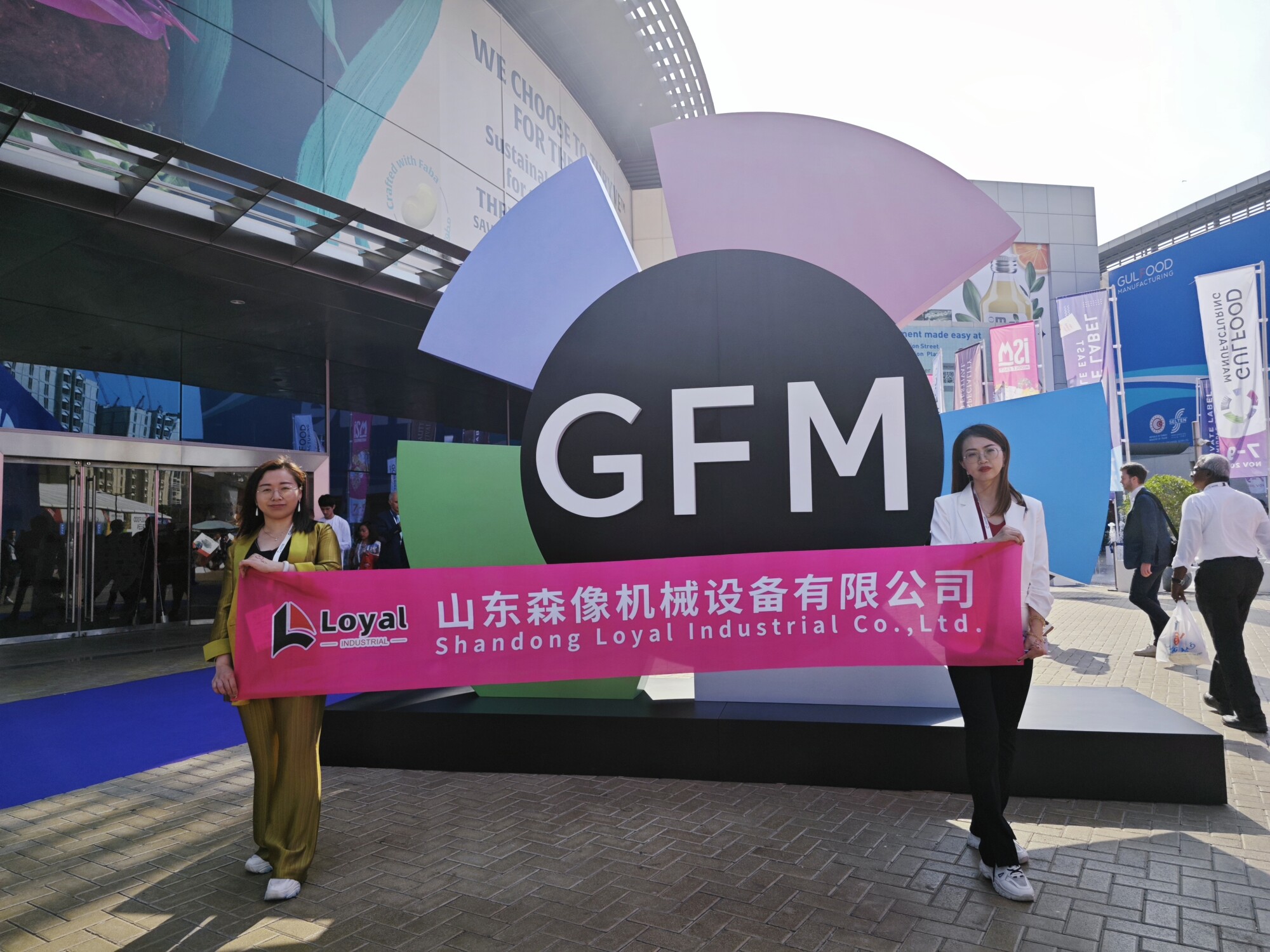 Celebrate Shandong loyal industrial Co., Ltd's successful participation in the Dubai Food Exhibition PDF